By Devin Zanskas
While it's important to acknowledge how different the outcomes could've been if everyone were healthy, trading for CJ McCollum instead of re-signing Lonzo Ball has worked out great for the Pelicans. Although Ball is an excellent connector on offense, he doesn't have quite the same scoring prowess as McCollum does. The Pelicans are sixth in defense, but only 20th in offense. Therefore, investing in that side of the court had its merit. The Pelicans had to let go of Josh Hart, who's a role player that every team wants in their rotation, in the CJ McCollum trade, but they also got back Larry Nance Jr. Nance Jr. fits the mold of Hart, in that he's extremely versatile for his position, so he comes close to making up for the Hart loss, especially considering the importance he has in their frontcourt. They also had to hand over a 2022 protected first round pick, but the Pelicans ended up retaining that pick, and selecting Dyson Daniels as a result. It's come full circle now with Daniels because his greatest strengths are his playmaking and defense, just like Ball. 
On a recent episode of the Hollinger & Duncan podcast, they expressed some skepticism in the length of McCollum's contract, as he's owed $99.8 million over the three years after the 2022-2023 season. Their pause was rooted in the archetype of McCollum, as a 31-year-old, 6'3" shooting guard that leaves more to be desired on defense. Although, one could argue that he could've been a successful point guard in the fans' eyes all along, if CJ McCollum didn't happen to spend the bulk of his career next to Damian Lillard. McCollum doesn't lack any ball handling or shooting required to be a point guard, and his height is less of a concern if he's playing the nominal point guard position. Sure, CJ McCollum wouldn't be considered a pass-first point guard, but that's not an issue when he plays next to Zion Williamson and Brandon Ingram, who thrive with the ball in their hands. Hollinger & Duncan did suggest though that the fully actualized Pelicans would roster a three-point shooting big man such as Myles Turner to play next to Zion Williamson, and that's tough to argue.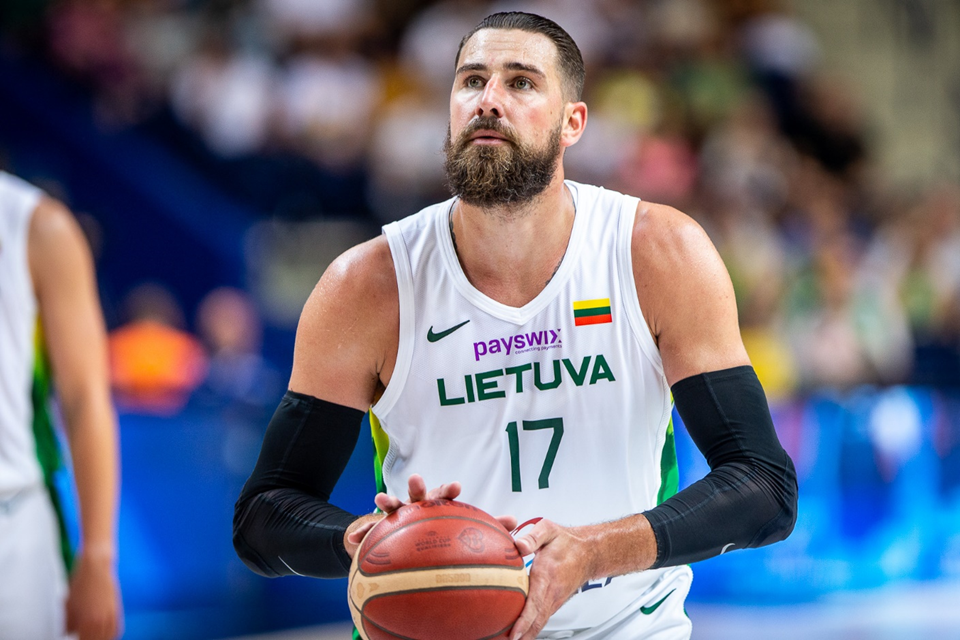 One of the stories of the season has been the fourth and tenth seeds in the western conference being only separated by five games in the win column of the standings. The Pelicans are the ninth seed, which means they'd only have to lose one game in the play-in tournament to be eliminated from the playoffs. Last year, even without Zion, the New Orleans Pelicans played spoiler to the LA Clippers, and then they were able to make the Phoenix Suns sweat in a six-game first round series. Leading up to the play-in tournament, it's remarkable how similar the Pelicans' regular seasons were between last year and this year. In 2022, they started 3-16 in their first 19 games, and they still made it into the playoffs. Meanwhile this season, they had a ten-game losing streak, but the Pelicans started the year with an 18-8 record. Simply matching their surprise success in the play-in tournament from last season isn't that lofty of a goal, but most observers would understand that the Pelicans will only go as far as Zion can take them. Zion has been out since January 2nd with a right hamstring sprain. According to Shams Charania, the Pelicans have ruled him out for the play-in tournament, and there's a lack of confidence in Zion's return in the event that they advance into the playoffs. In order to prepare for when Zion is able to put together a campaign of at least 65 games played, the Pelicans could take notes from teams that have already reached championship contention.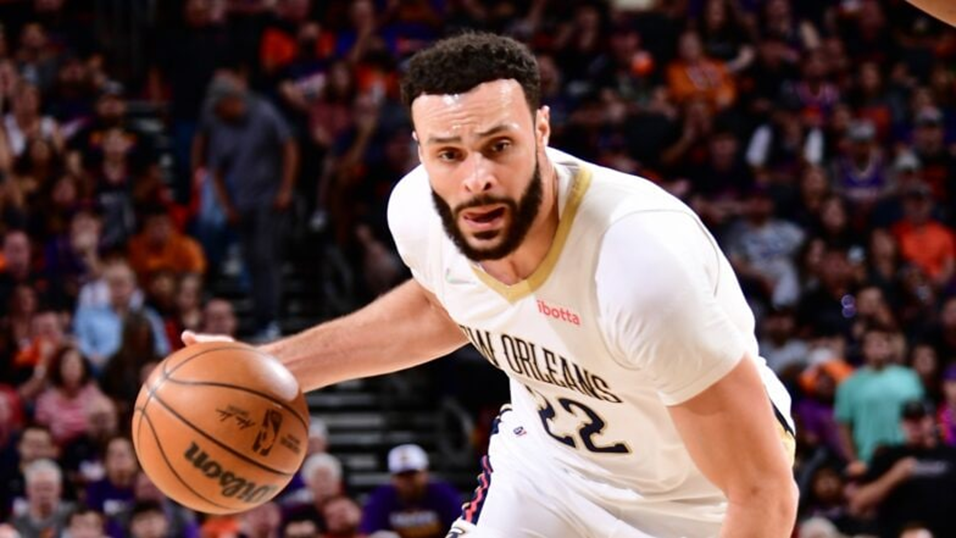 While an organization would likely consider tanking in a year like last season for the Pelicans, when Zion didn't appear in a single game, they ended up being opportunistic by acquiring McCollum. However, he was able to not only contribute to their postseason run, but McCollum also fits like a glove next to Zion. They've done what experts would suggest, by building for a future where Zion is healthy, and not just for the present, because if Zion can't play, then the Pelicans aren't winning a title anyways. One of the most memorable games from 2022 was when Jonas Valanciunas hit seven three pointers against LA, but he's still averaged less than two three-point attempts during his NOLA tenure. As much of a threat as Valanciunas is to score in the low post, he also doesn't protect the paint with the best of them either. According to nba.com, Valanciunas allows opponents to shoot 65.3% within six feet of the rim. Even though he was an upgrade on Steven Adams, and the Pelicans were able to draft Trey Murphy, they're going to need a more precise skillset from the center that'll play next to Zion Williamson. The Pelicans only have $9 million in luxury tax space for next year, so they'd have to trade Valanciunas and his $15.4 million to avoid paying the tax. Some stretch big men that the Pelicans could seek out are PJ Washington, Nikola Vucevic, Christian Wood, Isaiah Stewart, Myles Turner, Wendell Carter Jr, Zach Collins, and Kristaps Porzingis. Of those listed, Carter Jr. may be the best target because he is not only a rare 3-and-D center, but also acquiring him wouldn't necessitate a sign-and-trade, which would hard-cap them at the apron. They could allow Valanciunas to walk in the 2024 offseason if they believe he's not an ideal fit, but the Pelicans may be better off using his salary to replace him while they can. The Pelicans may also not want to wait another year to cultivate a team that compliments Zion's abilities.