By Devin Zanskas
Over the prior two drafts, the Rockets have selected five first round picks combined, but in the 2024 draft, they will only keep their pick if they earn a top four pick again. After all, 60 losses are pretty tough to stomach, and if the Rockets were to lose their first rounder, while witnessing a similar product on the floor, Houston fans might look for another sport to watch. According to tankathon.com, with the Rockets' lottery odds this year, they had a 47.8% chance of falling to the fifth or sixth pick. That's why it's even more interesting for the Rockets to consider trying to build winning habits. There has been chatter around James Harden making a triumphant return to Houston for quite a while now. He's the consensus second-best player in Rockets history, and on May 17th, Bleacher Report's Chris Haynes reported that Harden may be intrigued by the basketball freedom that the Rockets could offer. The league projects that the 2024 salary cap will be $134 million, and that means that Harden's maximum contract in the first season of his new deal would be $46.9 million, or 35% of the cap.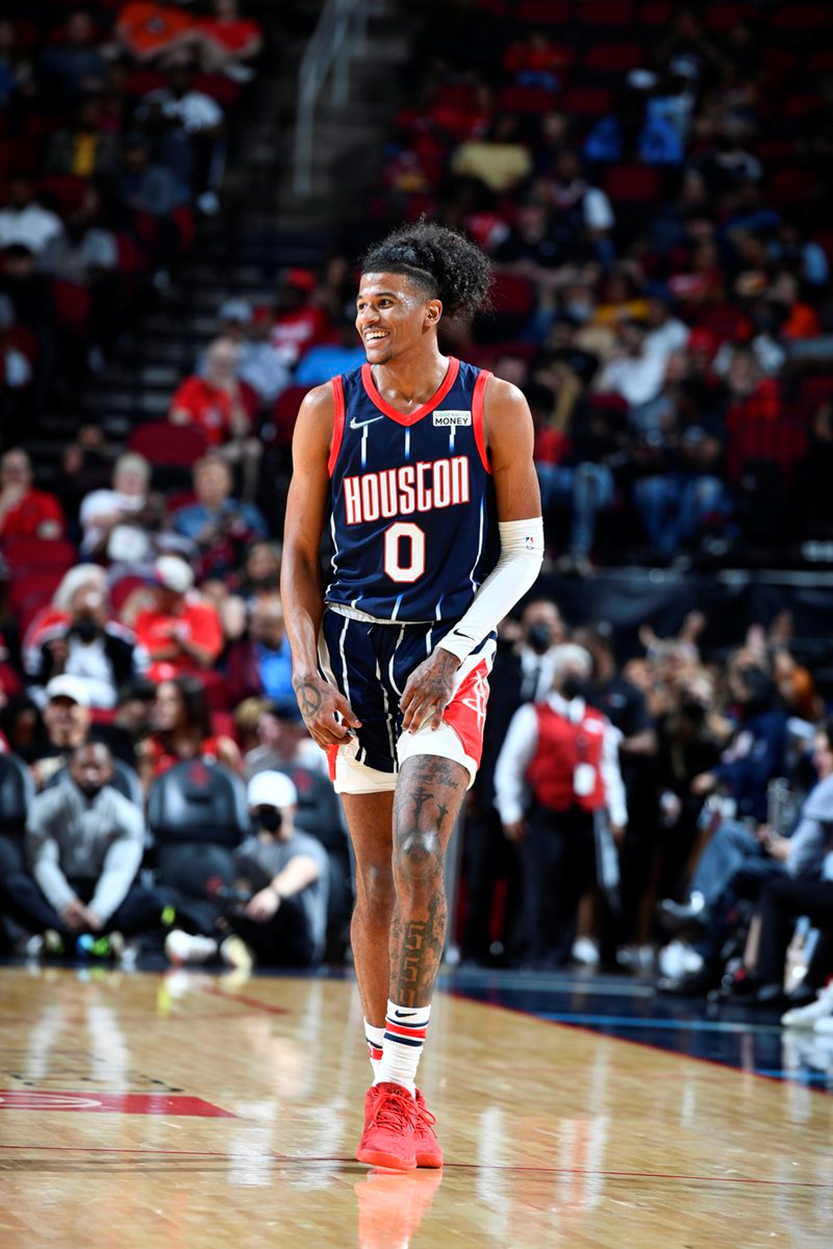 Harden's starting salary would be the same if he were to stay with the Philadelphia 76ers, and they could offer him up to 8% annual raises instead of 5%. According to Larry Coon's CBA FAQ, the maximum wage increase on a standard NBA contract, such as when a squad signs a different organization's free agent with cap room, is 5%. Harden took a significant pay cut last season though, so perhaps money isn't of the utmost importance to him. Despite the adoration that the Rockets' fans must have for Harden, there may be other free agents that could fit better with their young core. 
As opposed to placing another pure scorer next to Green, who already averaged over 22 points in his second year, the Rockets might be better off investing in more 3-and-D talent. One of the other stars often mentioned as a free agency target for Houston is Khris Middleton. Khris has been with the Bucks for 10 years, including a title run in 2021 as the second-best player, so the Bucks would have to offer a really tiny contract for him to go from a contender to a rebuilding team. Signing a forward might be particularly interesting because Kenyon Martin Jr. has a non-guaranteed contract for next season. It also may make more sense to bring in a veteran forward to prop up the defense, especially given the defensive questions for Jalen Green and Alperen Sengun. Playing Smith nominally at small forward, even if his best position is power forward, is probably a better option than having Green take on point guard responsibilities or making him defend small forwards. Some other forwards that the Rockets could pursue with their cap space are Cam Johnson, Draymond Green, Dillon Brooks, Josh Hart, Jerami Grant, Harrison Barnes, Gary Trent Jr. and Kyle Kuzma. Besides the potential defensive impact of a forward, a reason to not seek a flashy name in free agency from the guard position is that the projected number four pick in the draft is Amen Thompson.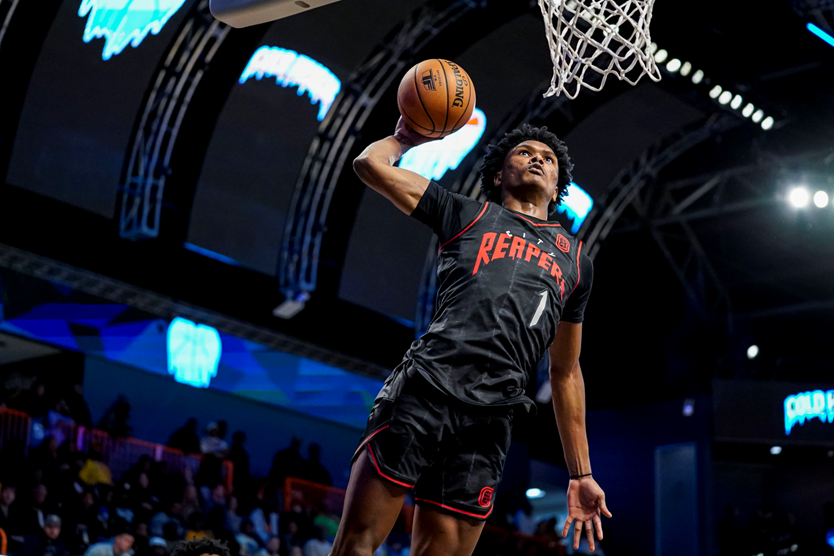 Per The Athletic's Sam Vecenie, Thompson will be in the 99th percentile in terms of athleticism at the moment he steps on a NBA court. It's also mind-blowing to consider how Green and Amen could look together, as Green is already one of the more explosive guards in the association himself. Outside of how bouncy Amen is, he's also 6'7", so although rookie guards are seldom above average on defense, Thompson has more room for error than most. In Vecenie's 2023 Mock Draft, he concluded his scouting report by saying that because of the Overtime Elite setting, Thompson had less of an opportunity to run an offense in the half court. However, a regular guest on Vecenie's Game Theory Podcast, Adam Spinella, broke down Amen on YouTube, and complimented his passing instincts, especially as a pick-and-roll ball handler. Spinella did highlight Thompson's greatest swing skill though, his shooting, and how his poor form affects his comfort in attempting off-the-dribble and catch-and-shoot three pointers. Thanks to two different trades where the Rockets moved their veterans for draft capital, they will also have the 20th overall pick. 
In the PJ Tucker trade, the Rockets received the Bucks' unprotected 2023 first rounder, then when they moved Eric Gordon finally, the Rockets acquired the choice between the Clippers' and the Bucks' pick. That earned the Rockets a slot ten picks higher, since the Bucks had the best record in the league this season. The Ringer's Kevin O'Conner's 2023 Mock Draft projected that the Rockets would draft Marquette's Olivier-Maxence Prosper with the 20th pick in the draft. Out of anyone in this range of the draft, he has a higher likelihood of making an impact on the team's defense, which was second-worst in the association this year, especially given his experience. Even though O-Max's competitiveness, switchable defense, and explosion excites many scouts, his shooting abilities don't, as 33.9% was a leap from 28.2% behind the arc in his first two seasons. That makes him an imperfect fit next to Amen.  
Vecenie predicted that the Rockets would draft Dariq Whitehead out of Duke with the 20th overall selection. His situation is eerily similar to that of AJ Griffin, who displayed a lot of promise after recovering from his injuries at Duke. Similar to Whitehead, Griffin showed that he can compliment stars with his shooting prowess even if his athleticism from high school isn't quite there. After Whitehead's freshman season, he underwent surgery to fix his foot, but his 42% three-point average should allow him to devastate closeouts with his 6'6" frame and 6'10" wingspan. In the end, the Rockets will be better off if they prioritize the development of their prospects' enormous upside, instead of jeopardizing their growth with the most popular name that will join them.